Ranger Good Works Career City
Dillard Elementary School 2018
Ranger Good Works' goal is to have a positive impact on the lives of the less fortunate in our local community.
In times of need, we put the word out to local businesses asking for their time, talent, and treasure. These are the companies that have chosen to join us as Community Partners to make a real difference.
Are you ready to join Ranger Good Works in inspiring and growing our communities?
Click below to Submit your company information.
Companies that have chosen to join us in making a real difference.
VENICE
Helio Castroneves
Northern Trust Bank
Merchant Services, LTD. Credit Card Processing
Foxy Brown Restaurant
Aveda Institute
Valentino Clothing Design
Whole Foods Market
City of Fort Lauderdale Public Works Department
Orange Theory Fitness
Sheridan Technical College
Holland & Knight Law Firm
Aliant Payment Systems
Alpha2Omega
Ann's Florist
Aventura Worldwide Transportation
Barnes & Noble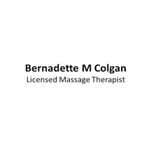 Bernadette Colgan, Massage Therapist
Bistro Mezzaluna
Boys & Girls Club of Broward County
Broward College
Broward County Bomb Squad
Broward County Clerk of Court
Broward County Public Schools -MSG – Math, Science, Gifted department
Broward County SWAT Team
Broward Health Foundation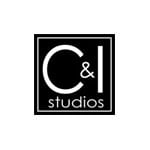 C&I Studios
Canine Assisted Therapy, INC.
Casbah Spa
Citrix
City of Fort Lauderdale Police Motor Cycle Unit
City of Ft. Lauderdale – Parks & Recreation
DEL Design
Design2Form
Dillard High School – Robotics
Dillard Zone Black Male Task Force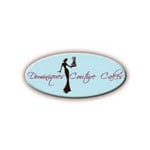 Dominique's Couture Cakes
Fat Village Center for the Arts
Fat Village – Flagler. Arts .Technology
Ferrari-Maserati of Fort Lauderdale
FG Salon and Spa
Florida Atlantic University
Florida House of Representatives
Fort Lauderdale Fire Department
Fort Lauderdale Police Department – Armored Truck unit/ SWAT
Fort Lauderdale Police Department – Dog Unit
Fort Lauderdale Police Department – Mounted Unit
Giant Titan
GL Homes
Hoffman's Chocolate
Home Depot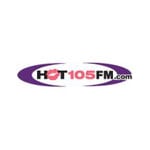 Hot 105 FM.com
Humane Society of Broward County
Innovative Creations Interior Design
Martin Architects
MassMutual Financial Group
Miami Dolphins
MoreDirect
Neiman Marcus
Nova Southeastern University – Graduate School of Computer and Information Sciences
Pets' Broward
PhoenixStar Entertainment
Ranger Super Coders
Ranger Technical Resources
Ronin Taiko
Saint Thomas University
Shutts & Bowen LLP
Sitters in a Second
Sixth Star Entertainment
Spelling City
Junior Achievement of South Florida
Steven Gamson Art
Sun Sentinel
The Yaeger Companies
University of Miami
Virgin Printing
Wine Watch
YMCA of Broward County
Young At Art
Zumba